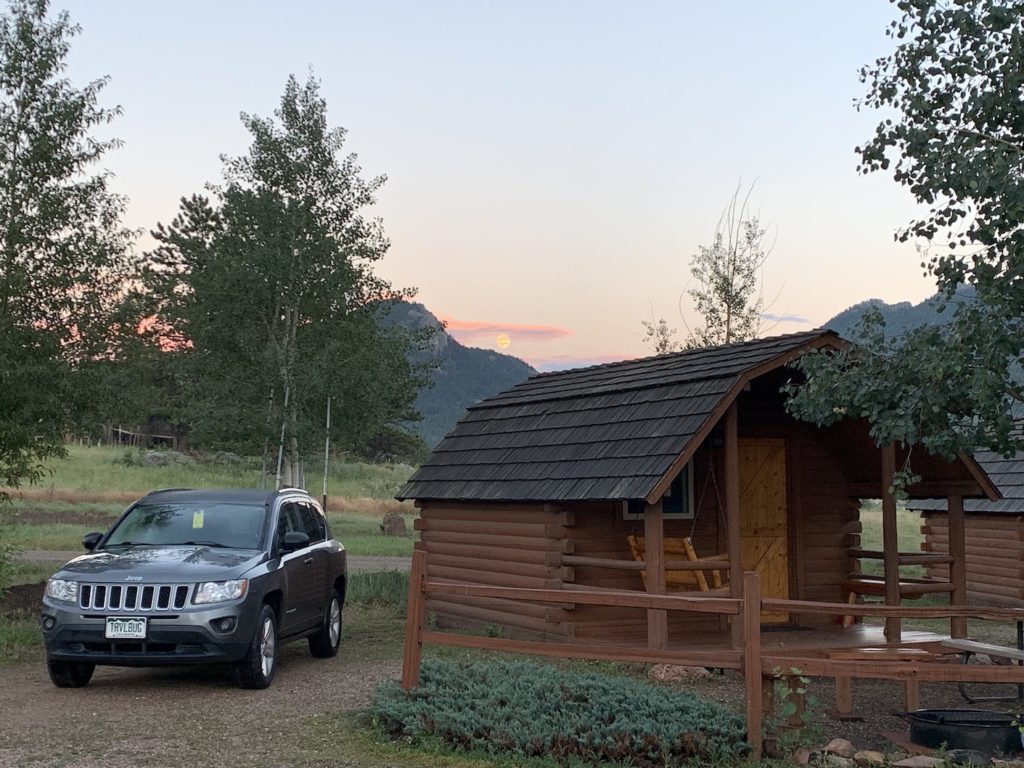 Last Sunday as I was cooking dinner after a weekend spent in a cabin near the Rocky Mountain, I got an email notification from Google Domains, "The domain has been transferred".
This concluded the past 3 months it took to source, negotiate & close a deal on my first SaaS purchase.
I've been looking into getting into flipping internet properties for years, having built dozens of apps for customers as a developer & agency owner, I always had to part ways with projects I've invested a ton of time into, right before they launched.
During those years I've built a couple of small side projects, that satisfied my maker itch, without the goal of making them into money-generating ideas.
Years ago while traveling for some conference, I was flipping through TV channels in my hotel room, looking for my favorite guilty pleasure; infomercials.
I think somewhere between "The Kardashians" & "Alaskan Bush People", I've stumbled upon a show on CNBC called "The Profit".
To boil it down to the bare minimum:
A successful CEO of a major American retail chain invests his own money in struggling small businesses ranging from fashion, dog toys to candy stores & through focusing on a couple of key principles improves their business.
This sparked an idea: What if did that as a side hustle for internet properties?
This would be both great from the perspective of applying lessons learned while working with big clients to also diversifying my investments.
So that's exactly what I set out to do at the end of last year.
I set up a weekly reminder on Things App, to check the following websites for things that looked interested:
My primary criteria were:
making min. $50/mo (has enough infrastructure to support customers)
has an underutilized mailing list (quick win, marketing-wise)
has been around +1 year (trends & hacks are short-lived)
acquisition cost, after negotiation less than $5,000

After 6 months passively looking through different apps, I amassed a google sheet that breaks down as follows:
22 deals of interest
7 conversations
3 negotiations
1 closed deal
3 takeaways from this process:
it's like buying a used car, due diligence is everything: check CarFax, order a PPI Inspection & a thorough test drive will save from a bunch of trouble down the road.
people overvalue the time they spent on building their business, the balance sheet is more objective
most of these broker websites list an asking price, treat it like a suggestion rather than a hard line, negotiation is everything
The app I ended up buying is Contactly.me, a simple widget app for Shopify, where you can list all the ways a customer can contact you.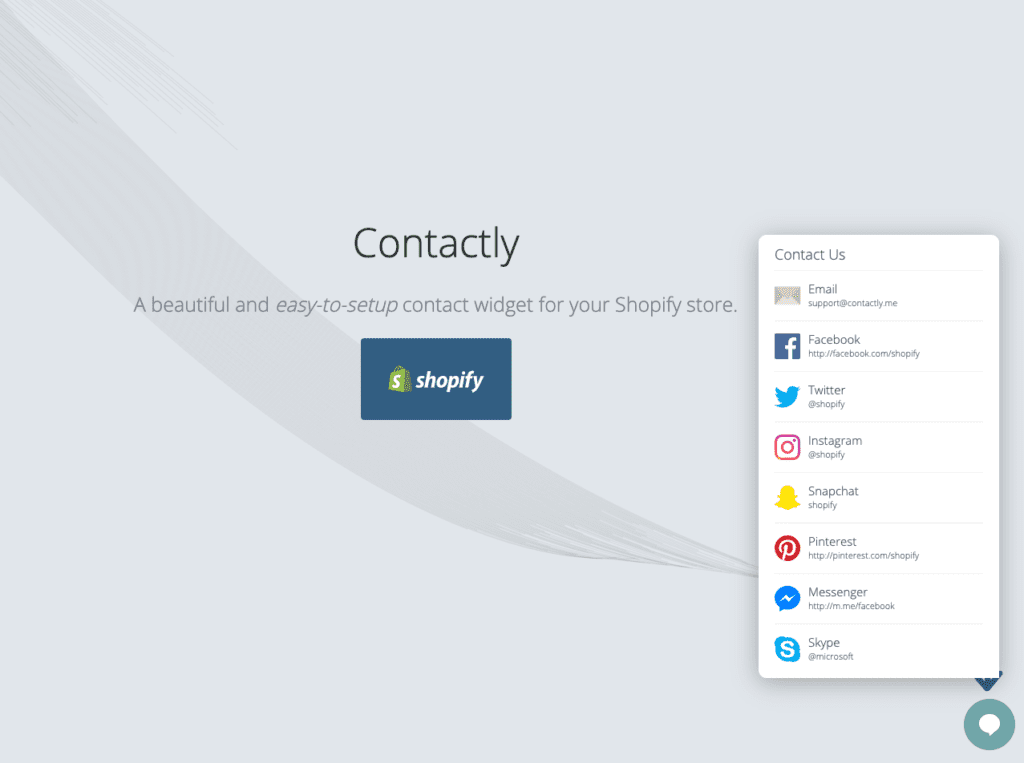 At this stage, I view it as evidence that there's a problem worth solving & merchants are willing to pay for it, a starting point from which I can improve upon, rather the destined solution.
So now that I have my first app to improve, let's see where it currently stands: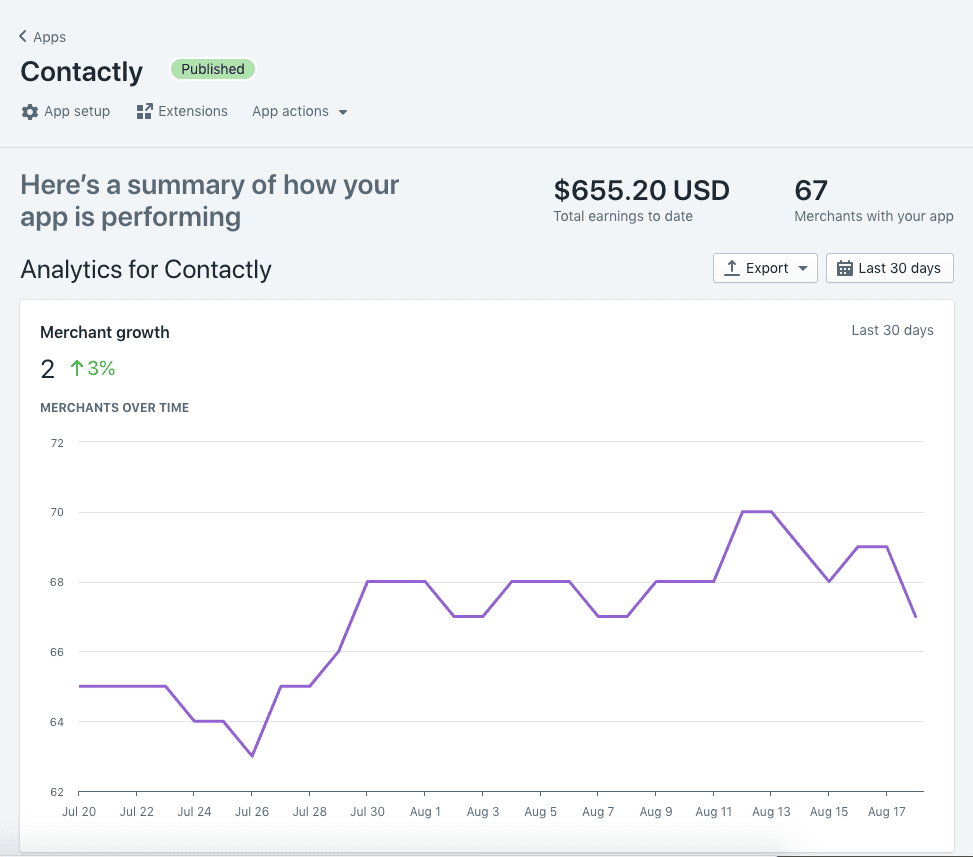 The app has currently 67 active store owners.
It's been earning the previous owner around ~ $35 monthly recurring revenue.
It's a freemium app with a premium plan at $3/month, which comes down to $2.40 after Shopify takes its cut.
After exporting the historical data into google sheets & running some reports, two metrics stand out:
Uninstall rate is 86% within 3 days of installing it.
Upgrade from the free plan to paid plan is at 24%.
Customer lifetime value is at 6 months or $14.
Looking at those numbers there's a whole list of things we can improve right of the bat, but I'm going to focus on fundamentals:
Interview all current & past merchants using the app to gain insight.
Increase the premium plan price by 2X, after revamping the app.
Improving the onboarding experience & merchant lifecycle.
In the next couple of weeks, I'll be documenting the whole process here on this blog & sending out an email to all my newsletter subscribers.
So if you want to stay up to date, leave your email below.